WHAT YOU NEED TO BRING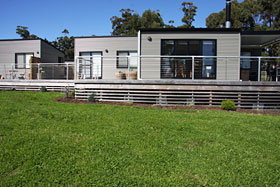 Full breakfast provisions are provided, but bring your own lunches and dinners.
High quality local produce is available from a number of outlets on the Tasman Peninsular and the kitchen is stocked with basic cooking ingredients and a few emergency supplies.
If you need anything at all, your hosts will be happy to help you!